screen printing for artists

Cut Editions is a silk-screen printmaking workshop specialising in the production of limited edition original prints. Our aim is to collaborate with fine art practitioners and designers who wish to work in print but may not have the facilities or technical knowledge to do so. We can make editions for artists, collaborate with them in the making of their editions, or they may prefer to book time in the studio and make work with a minimal amount of assistance from us. We give as much or as little help and advice as required.

Established in 2017 by Ni and Ben Gooding, the studio is situated on the ground floor of the prestigious Cut Arts centre, in Halesworth, Suffolk. The Cut has a growing national reputation for showing some of the best contemporary British art. Originally a Victorian Maltings, the building is now home to a theatre, gallery and cafe/bar with a strong cultural programme. It is a few yards from the train station which has hourly services to London Liverpool Street via Ipswich. The journey takes about two hours.


Ben Gooding is a fine artist based in London. He has a 1st class honors Degree in Fine Art (Printmaking) from the Cambridge School of Art and an MA in Fine Art from Central St. Martin's College of Art and Design. Alongside his own practice he teaches printmaking at Camberwell College of Art. He is also a contributor to Saturation Point Projects.


Ni Gooding studied ceramics and printmaking and has a degree in art history. He prints and paints in his north Suffolk studio.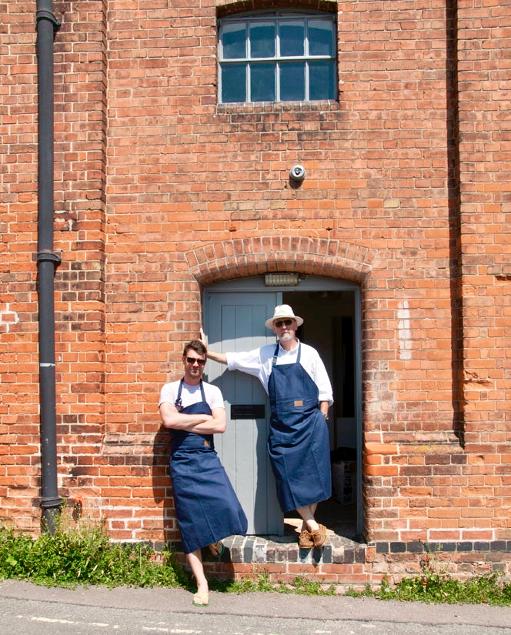 Ni and Ben Gooding outside their studio...